Become an Award Winning Real Estate Agent!
How to Make a Good Living Selling Real Estate without Ever Prospecting Again
Make $100K to $300K Selling Real Estate.* We are so sure of our process, we guarantee your success or well pay you the difference! We have developed a completely unique real estate system that not only helps our agents easily earn over $100,000 a year but it also provides exceptional client services.
*Terms and conditions apply
What To Expect
Leads and appointments acquired for you
No cold calling
No person to person sales pitch
No prospecting to find leads
The key qualities our agents have in common:
Open to new ways of doing business
A desire to escalate income
Driven
Coachable
Possess a good work ethic
Our team does no cold-calling or traditional prospecting, but we acquire dozens of motivated, ready-to-act leads every week. We have a method in which our customers call us! Our team is highly profitable and unmatched in success, and we hope you want to be a part of it.
Watch this Video Highlight
Answer to Key Question Ideas
Have you considered a profitable career in real estate?
Do you love to meet clients, negotiate deals, work with sellers, and tour beautiful properties? You may be the perfect candidate to train as a real estate agent, and Your Home Sold Guaranteed Realty can guide you in this new endeavor. We connect you with buyers and sellers, so your job as an agent is seamless.
Advantages in a Your Home Sold Guaranteed Realty Partnership
Provide our agents with buyer and seller leads, appointments, and guidance
Target home sellers in their preferred neighborhoods
Engage your clients in our VIP buyer programs
Offer priority access to off-market houses for sale in California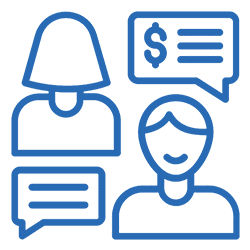 Work with local realty advisors to keep client costs down when they are buying a house
Connect with our experienced and trustworthy real estate buyers and real estate sellers to start your career as a successful real estate agent
Enjoy the benefits as a agent on our world-class team — no cold calls, no sales pitch, and no prospecting–receive leads and appointments for every client that is ready to sell a house or buy property
Our Mission
To Help You Achieve Your Heart's Desires
How our team system is able to help a 24 year old close 5 transactions a month
Sam Lee Q1 2021 Top Producers Awards Banquet Your Home Sold Guaranteed Realty
Real Estate Agents Join the Revolution Top Secret Listing and Buyers Presentation Top Producers
Former #1 Century 21 agent in Chino Hills Office going from $250k to Millionaire Real Estate Agent
Lucas former top agent in Coldwell Banker now on a mission to help 100 families
Hugo Real estate agents make more money than 100% split – former #1 realty one agent now make more
Dona sold more homes in 90 days during COVID economy than the average EXP realty real estate agents
Maricela Smith Q1 2021 Awards Banquet Your Home Sold Guaranteed Realty
Medical school dropped out earned more money in her 1st year following our home selling system!!
Robert double his income in his first 12 months at Your Home Sold Guaranteed Realty
Your Home Sold Guaranteed Realty Inc.: Julio's Maldonado's Testimonial
Find out how a brand new agent closed 18 transactions with no prospecting, cold calling or door knocking
Rudy Kusuma's Team System is Designed to Achieve Your Hearts Desire
Rudy Kusuma – Real Estate Office of The Future 1-on-1 with Sophie Tong
Alex Chan, Your Home Sold Guaranteed Realty – A Path to Making 6 Figures
Former C21 Century21 and Former KW Keller Williams real estate agent Lori paid off her home all cash
Find Out Why Our Agent Joined Your Home Sold Guaranteed Realty
Sunny Wong Q1 2021 Awards Banquet Your Home Sold Guaranteed Realty
How Rudy L. Kusuma's Team System Benefits Real Estate Agents
Going from $10/hour Job to Millionaire Real Estate Agent Your Home Sold Guaranteed Realty
Former dental hygienist NET more money in a month than her entire year income combined!
Former Insurance Adjuster NET over $100k NET income with NO cold calling, NO door knocking, NO prospecting selling real estate
10 years in real estate Former Berkshire Hathaway real estate agents now NET over $130k in 8 months
Ron closed 4 deals $3M worth, 1 closed this week (first week of December), and currently 2 in-escrow with NO cold calling, NO door knocking, NO prospecting during coronavirus COVID economy
Check out this story how Former Century 21 real estate agent going from broke and struggling to now, he NET $70,000 extra income from company generated leads and appointments in the last 90 days!
Check out Ryan is a brand new agent sold over 11 homes in the last 5 months in the middle of Corona Virus… find out how he NET multiple Six-Figure income with NO cold calling, NO door knocking, NO prospecting
Check out the story of SUNNY has been a real estate agent for over 10 years as top real estate agent with Coldwell Banker George realty and now with Your Home Sold Guaranteed Realty, she DOUBLE her net income with NO cold calling, NO door knocking, NO prospecting!
Real Estate Agent "How To Turn Your Annual Income in to your Monthly Income" w/ NO cold calling
Is your brokerage costing you money or making you money?
Former Keller Williams agent and Former Compass real estate agents NET $80,000 in 6 months
How many buyers and listings deals that your current brokerage generate for you in the last 12 months?
Brand new agent NET $97k with NO cold calling, NO door knocking, NO prospecting, NO advertising exp
YHSGR University – Over 3400 online videos on sales, leadership, working with buyers sellers system
Your Home Sold Guaranteed Realty real estate agents candid conversation on HAPPINESS – back stage
R.E. Agents: How to Get Listings in a Super Hot Market Without Prospecting or Spending a Fortune
Your Home Sold Guaranteed Realty Reviews TEAM – One Mission, One Team, One System
Q1 2021 Awards Luncheon – Your Home Sold Guaranteed Realty top producers celebration
Former C21 agents, Former eXp agents, Former Coldwell Banker agents, Former Realty One agents NET
Extended version – YOUR HOME SOLD GUARANTEED REALTY Q1 2021 AWARDS BANQUET